What is architectural branding?
Using building design to enrich brand identity
Why hire an architect?
An architecture firm will help your business or organization enhance its brand and company culture. Whether a new office building or retail fit-up, an architect will team with you to understand the mission of your company and incorporate design elements into the architecture, interiors and landscape that reinforce this mission.
Why Foss Architecture + Interiors?
We love teaming with businesses and organizations to create buildings that engage your customers and employees, help shape your brand, and augment your services or products.
Foss Architecture explored ideas for a new digital technologies office building and technology park located in the Fargo/Moorhead area. By using select elements in the design of the building, we sought to create a building that epitomizes technology. Glass fritted with binary code, perforated building facades suggestive of computer ventilation systems, sharp angular forms, and a silicone-valley vibe are just some of the features that contribute to a design that puts technology at the forefront and help strengthen the tech company's brand and vision.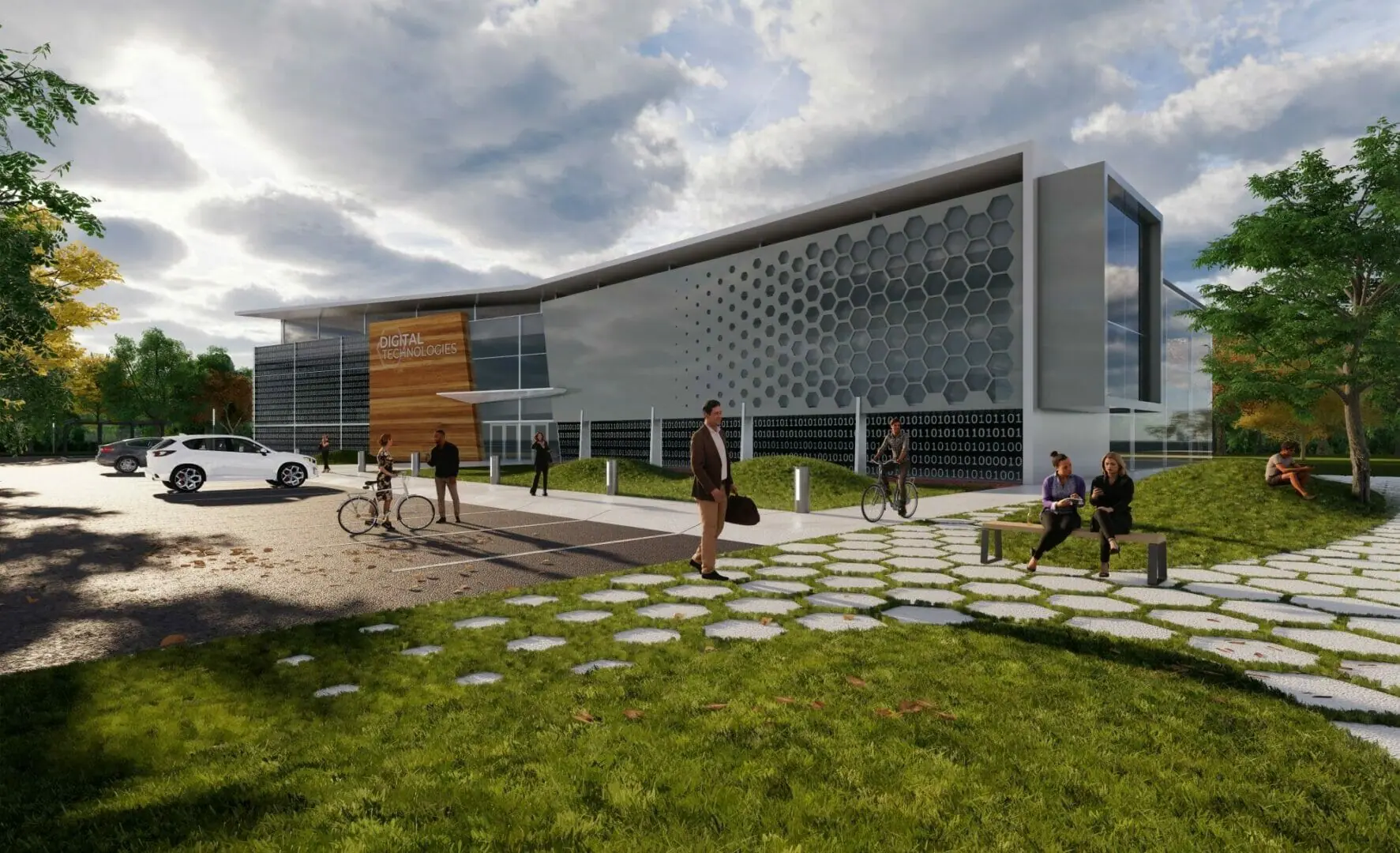 The Boy Scouts of America Northern Lights Council desired office, retail and event space in a regional Fargo headquarters to serve 15,000 youths and 4,000 leadership volunteers in the upper Midwest. To reinforce the Scouting brand, we looked to the vernacular buildings typically found in scouting camps and state parks. As a result, the Center for Scouting's primary exterior materials are board & batten siding and natural stone veneer. These materials are carried inside along with warm glulam wood beams and natural finishes.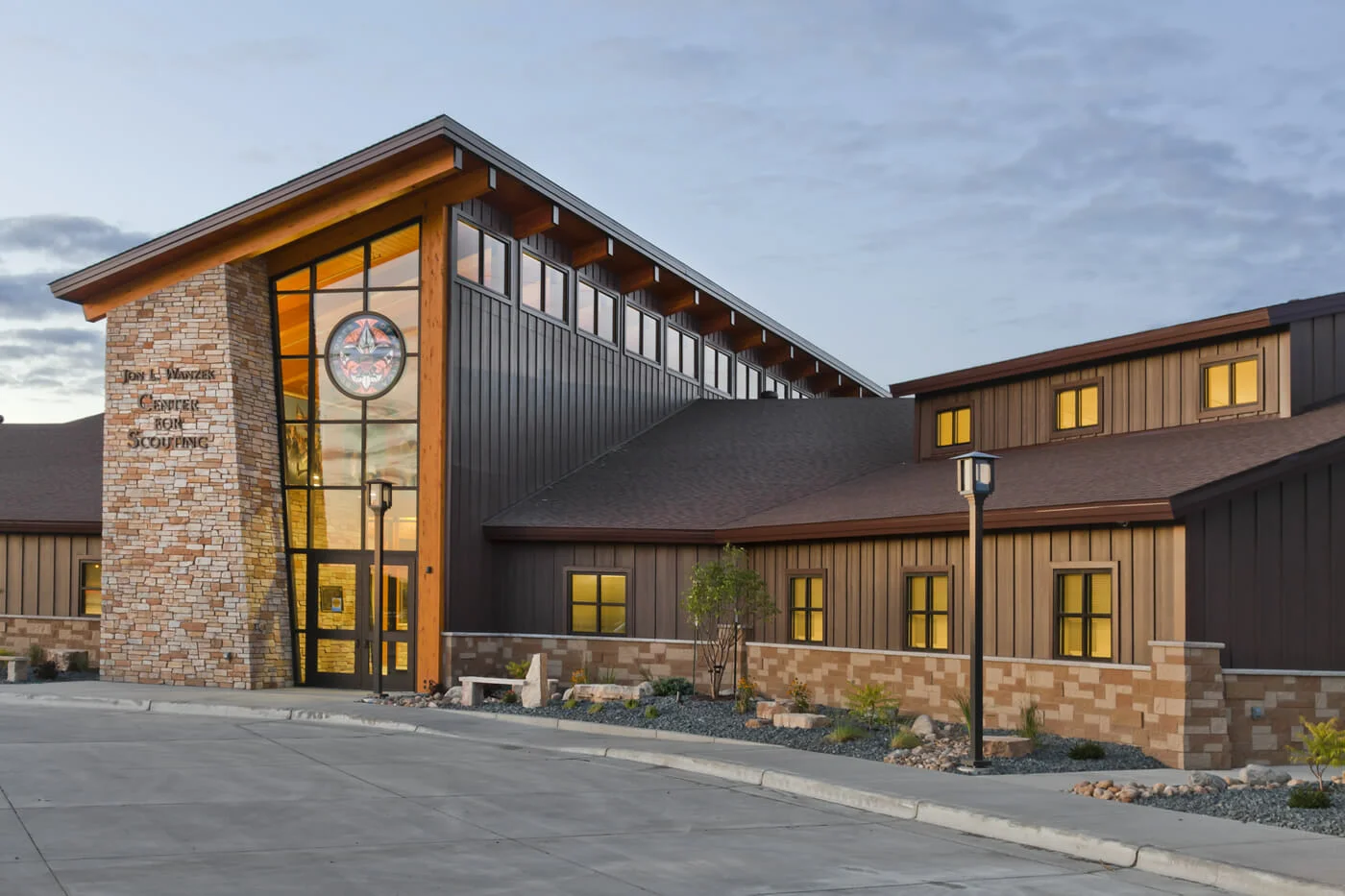 The Twelve Points of the Scout Law are engraved in the atrium's wood beams and are also continued to the outdoors where twelve stone piers are backlit around a flag plaza used for Courts of Honor and other scouting ceremonies. A natural stone amphitheater and fire pit, surrounded by trees and native vegetation, provide the Scouts an outdoor experience right in the city of Fargo.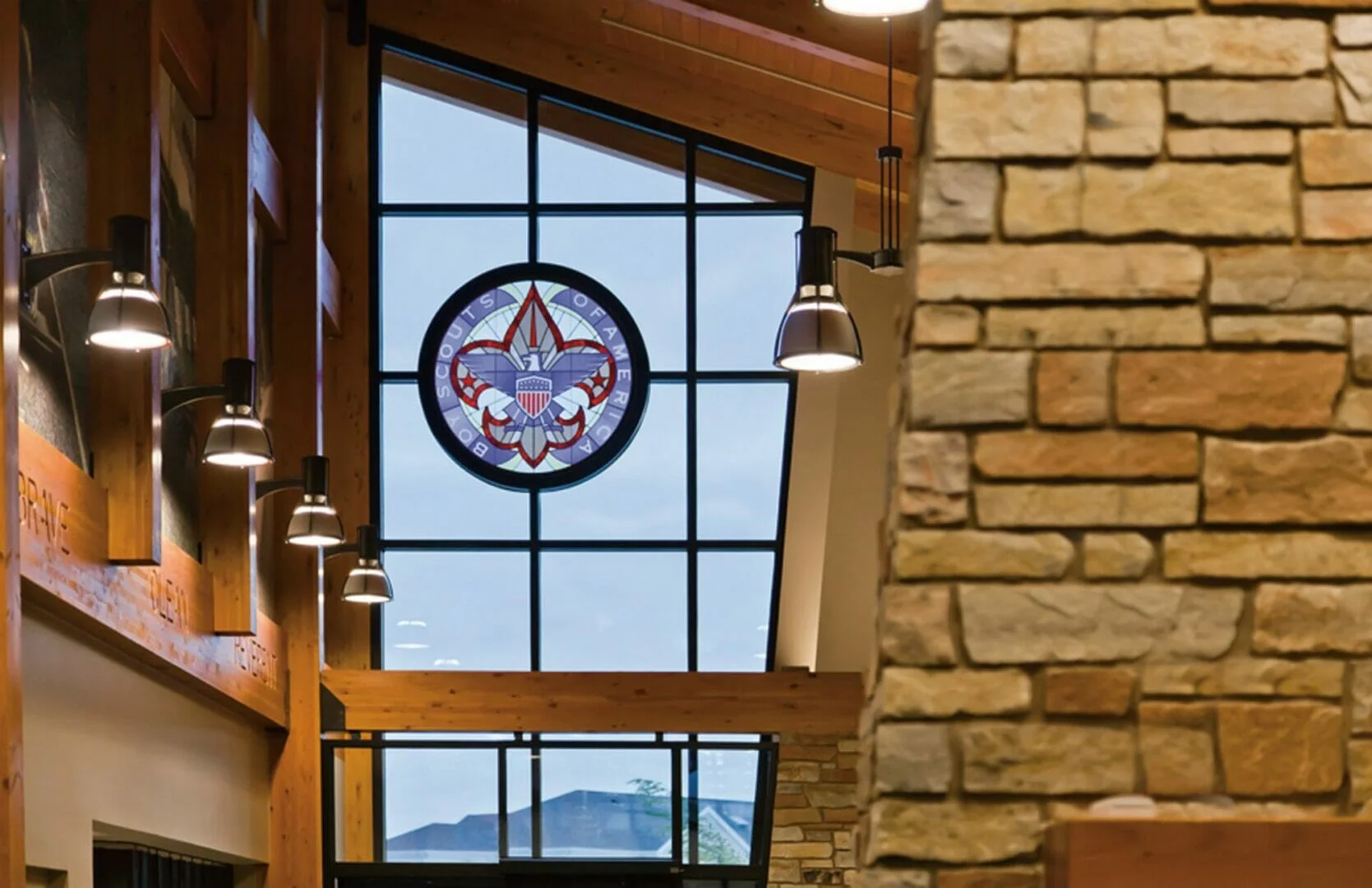 Ducks Unlimited is the most effective private waterfowl and wetlands conservation organization in the world. When Foss Architecture designed DU's Great Plains Regional Office, we envisioned a building that reflected DU's mission. As a result, the office building nestles naturally within a hillside overlooking the Missouri River. By incorporating sustainable architectural elements such as glulam timbers, the building has a low overall impact on the environment. Abundant daylight and views of nature enhance DU's brand and office culture.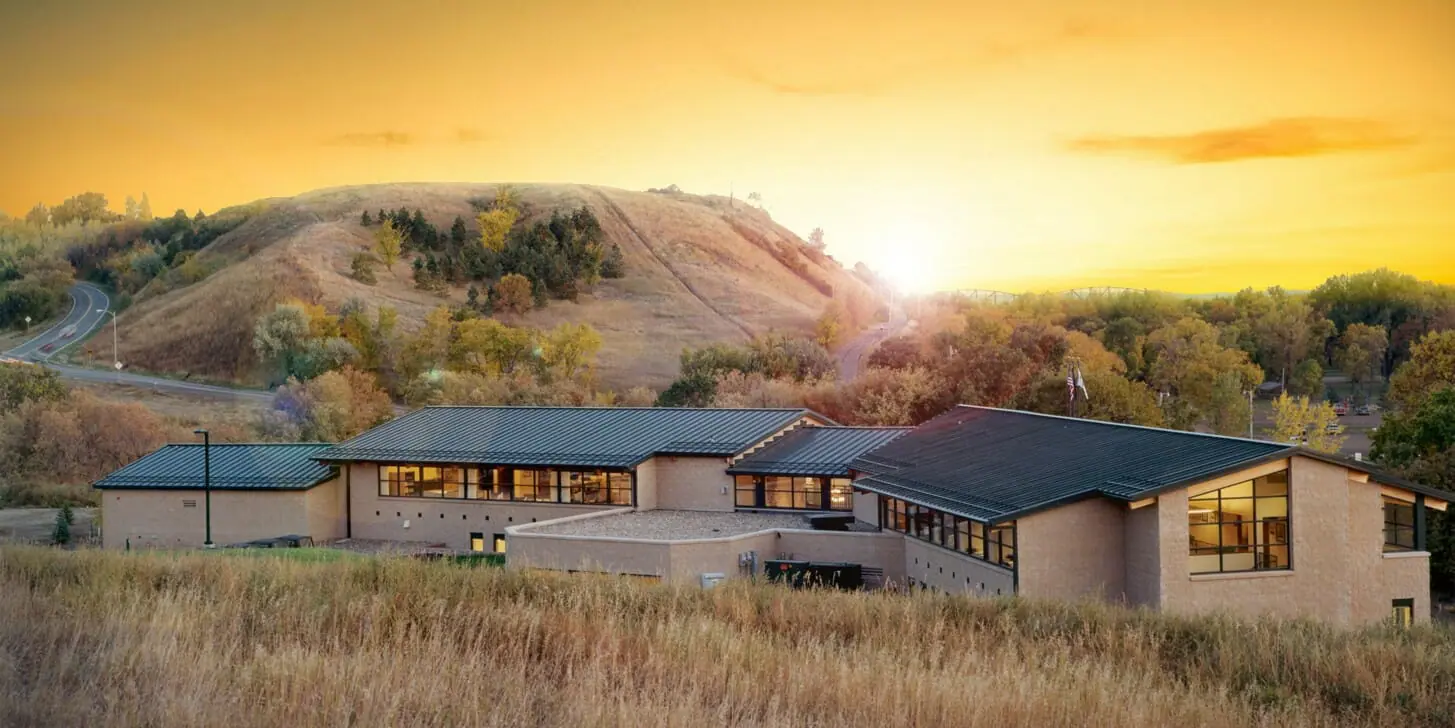 We also love teaming with local retailers to create a brand that enhances their product. 99 Bottles, for example, is a local company who sought help envisioning a retail store that specializes in craft beer and wine tastings. While many liquor stores are located in strip malls, Foss Architecture was brought onto the team to help shape a brand that separates 99 Bottles from the competition. A decrepit building in downtown Moorhead was repurposed into a contemporary retail space which helped in the revitalization of Main Avenue in downtown Moorhead.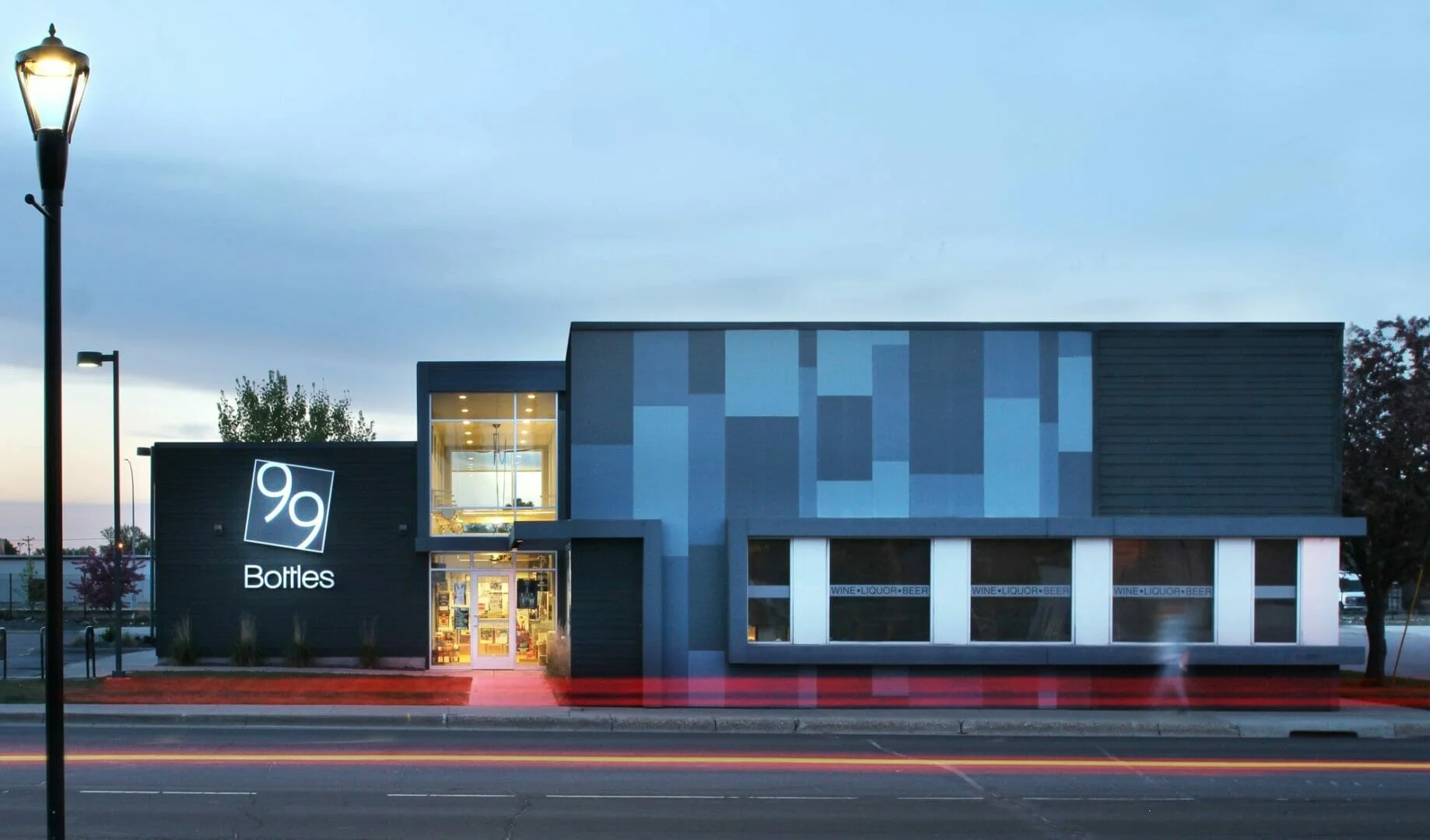 Whether a national service company or local retail startup, Foss Architecture has the expertise and passion in architectural branding to help you visualize and complete your next project. Our team of architects will guide the design and construction of your project so you can focus on doing
what you do best.
To view the Foss Architecture + Interiors Corporate Portfolio, please visit https://fossarch.com/places/corporate/